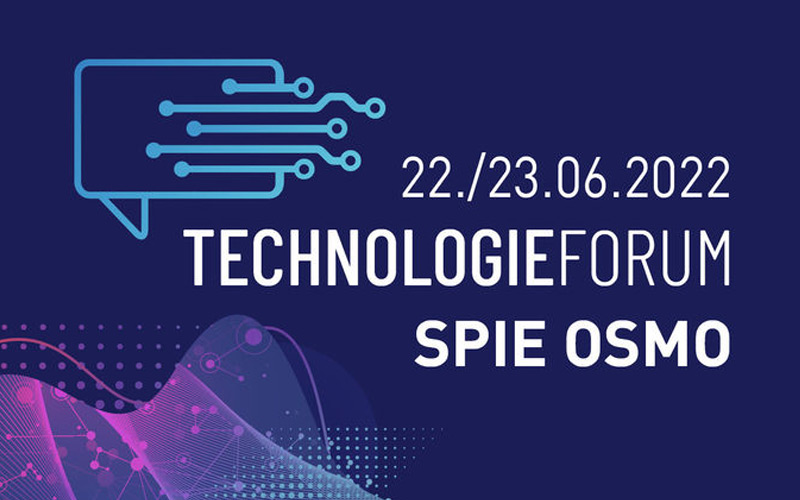 Congress
Technologie Forum SPIE OSMO 2022
Date:
22 - 23. June 2022
Time:
11:00 AM - 4:00 PM
Location:
Bielefelder Straße 10
49124 Georgsmarienhütte

How to get there:
Information and communication technology, automation and control technology as well as energy and building technology are three of the seven main topics of the SPIE OSMO Technology Forum, which takes place in Georgsmarienhütte near Osnabrück. More than 40 technical presentations on the individual topics await you.
On the topic of energy and building technology, Geutebrück will give an exciting presentation on the use of AI-based systems for the identification of people, required protective equipment or objects. We will show what possibilities are associated with this solution and how security can be improved by intelligent video technology.

June 23, 2022 11:00 am
Intelligent video technology for zero-accident
Room 2
Register now:
https://technologieforum.spie-osmo.de/
Back
.
22 - 23. June 2022
June
Bielefelder Straße 10
49124 Georgsmarienhütte

11:00 AM - 4:00 PM
Read more
08 - 10. November 2022
November
09:00 AM - 6:00 PM
Read more