A global company with family business values
Geutebrück – video security software and transparency made in Germany
Among our clients are Museums with priceless values, public institutions and authorities that are of vital importance to a country, metropolitan areas that provide for the security of their citizens, and industrial facilities that have to protect from intrusion, espionage or sabotage or that want to optimize their workflow processes using video detection and artificial intelligence (AI). They all count on the intelligent software to analyze and save the images of hundreds or thousands of video cameras in seconds and provide the crucial image at the push of a button. At all times DS-GVO compliant and, due to our exclusive proprietary format, as evidence that is accepted in court. Even in the USA.
Geutebrück – video security software and transparency made in Germany
Geutebrück is an international provider of unique, intelligent and user-friendly video security software solutions and the associated hardware. Our customers are based all over the world: We work with museums that look after priceless historic treasures, public bodies and authorities that play an important role in their country as part of the critical infrastructure (KRITIS), cities striving to keep their citizens safe, and industrial businesses who want to protect themselves against break-ins, espionage or sabotage, or who want to optimise their processes with video detection and artificial intelligence (AI).
For all of these customers, our video security software analyses and stores video images from hundreds or thousands of cameras and enables them to call up the video image they need, when they need it, at the touch of a button – in a matter of seconds, in full compliance with the strict rules of the General Data Protection Regulation (GDPR), and in our proprietary gbf image format, which is recognised as official evidence by courts in most countries, including in the USA.

50 years of experience and growth

Employees around the world, subsidiaries and partners on five continents

Satisfied customers in over 70 countries
A family company
Katharina Geutebrück and Christoph Hoffmann are the second generation of the family to lead the company.
Geutebrück is known to be the model example of "Made in Germany", a successful, medium-sized, German, family-run company that has been one step ahead for 50 years. At Geutebrück, we combine progress, quality, responsibility and investment security with a high ethical standard. We feel morally, professionally and economically committed to the values, with which the poineering founder Thomas Geutebrück was so successfull.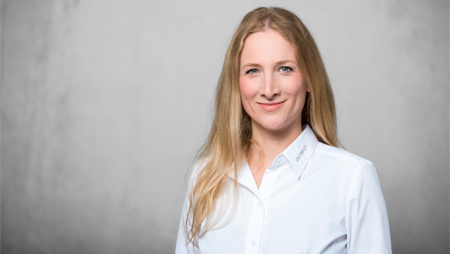 Chief Technology Officer
Christine Heger-Essig
contact@geutebrueck.com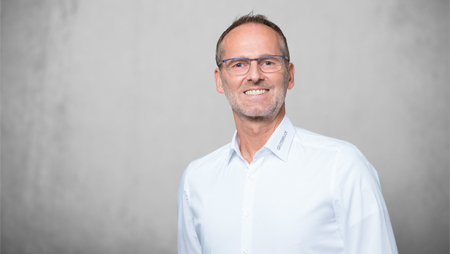 Chief Financial Officer
Andreas Degen
contact@geutebrueck.com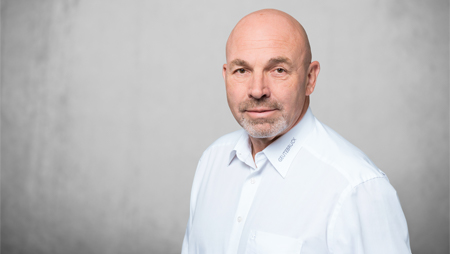 Chief Business Officer
Burkhard Henzgen
contact@geutebrueck.com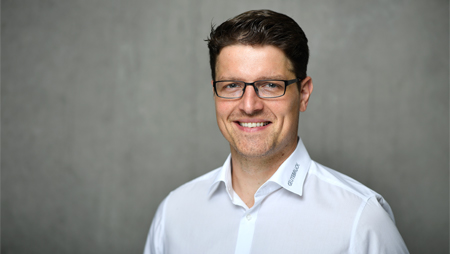 Chief Commercial Officer
Tarek Schönfelder
contact@geutebrueck.com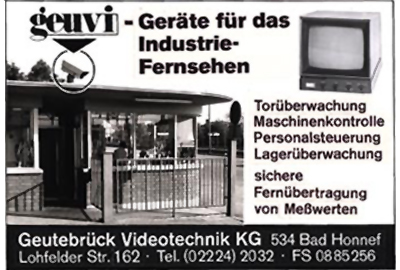 Year "zero" — the foundation of the company
The year that Geutebrück is founded, there is little demand for video surveillance systems, the market is growing very slowly and cameras produced in Germany are expensive. Nevertheless, despite the significant risk involved, Thomas Geutebrück sees potential and a future in this industry. The engineer leaves his secure job, establishes Geutebrück Videotechnik KG, searches for an affordable camera manufacturer and finds what he is looking for in Japan. His neighbour's garage serves as his workshop and storage, heated by a cast-iron wood-burning stove. The start-up capital is DM 10,000.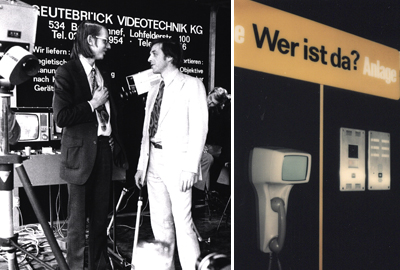 "Who's there?"
Expensive products from Siemens, Grundig and Fernseh GmbH (later Bosch) dominate the small, young market. There is very little available purely for surveillance. Thomas Geutebrück manufactures special camera signal changeover switches and video intercom systems (which he calls "who's there" systems), often just in batches of one to three. Once again, he is in the right place at the right time. Geutebrück presents the first video surveillance systems at Hannover Messe trade fair.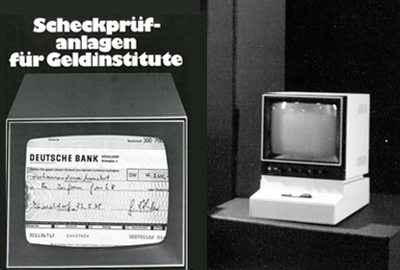 Faster, more secure cash withdrawal
When a customer wants to withdraw money, a clerk has to first check the customer's account balance before money is issued at the counter — a time-consuming procedure. Thomas Geutebrück discovers the solution: the "telecheque system": The customer goes straight to the cashier, who inserts the cheque in the transmission system. The clerk sees the cheque and checks the customer's credit. If there is enough money in the account, a green button is pressed and the cheque is "remotely signed." A red button means no cash will be paid out. Increasingly large systems are built and installed. The largest system built for an institution in northern Germany consisted of 12 cheque transmitters and over 50 clerk terminals.
The garage is outgrown
In 1976, the company moves into a larger building in Bad Honnef, which also has enough space for the company to expand in the future. Sales, service, small appliance manufacturing, development and special equipment manufacturing, a storage facility and a shipping department are created. Only accounting is kept in Thomas Geutebrück's private residence. He also continues to tirelessly explore new business areas.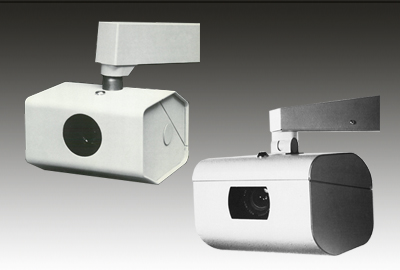 Inspired by "Case number XY"
Germany experiences the terrorism of the Red Army Faction (RAF), which funds its activities through bank robberies. The Bundeskriminalamt tells banks that, in future, they're required to record visual images of crimes. Working with a well-known mechanic in a basement workshop, Thomas Geutebrück develops the XY bank security camera, named after the television series "Case number XY." The camera is developed further, and in 1979, bank security camera XY3 goes into series production. Mounted above the counter, controlled via the banknote contact, the robbery alarm button or the suspicion switch, photos are taken on perforated 35mm black and white film. An emergency call is also simultaneously made to the police.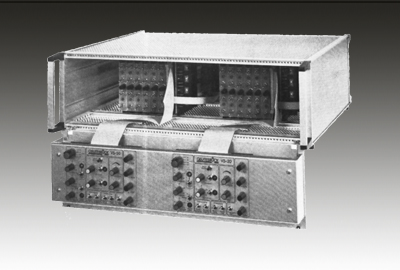 The Federal Chancellery places its trust in Geutebrück
Towards the end of the 1970s, Geutebrück develops the first video motion detector, the VS-11. The VS-15 follows in 1981. 1982 sees continued terrorist activity. The Federal Chancellery is planning perimeter protection for the premises with video motion detectors, without spending too much and without false alarms. Other manufacturers' products fail the tests. Thomas Geutebrück requests an extension to the tender process. In just six weeks, he and his team develop the first video sensor for outdoor applications. The device's patented method is a major factor in the company's success. The Federal Chancellery is delighted and Geutebrück is awarded the contract.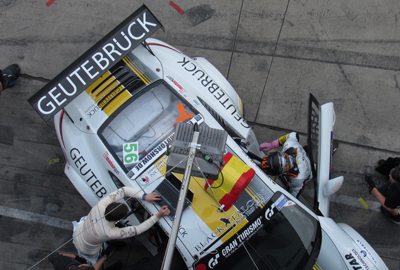 Geutebrück and the Nürburgring
Racing driver Niki Lauda's serious accident confirms the need for greater safety and security on the famous Nürburgring track. Geutebrück is awarded the contract for providing surveillance on the Grand Prix track and equipping the exits from the bends with VS-20 video sensors. These once again prove to be a success with ministries, authorities and embassies. The first digital still store, Multicord, is also launched on the market around this time. Geutebrück now provides complete systems including cameras, lenses, monitors, control equipment and much more.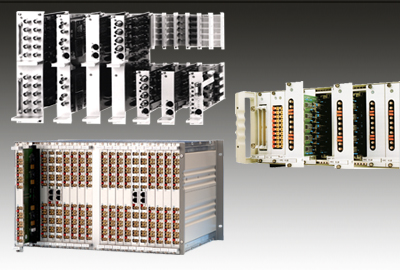 Larger systems with modular video crossbar
Following the success of the VS-20 video sensor, demand grows for ever-bigger camera systems. The modular KS-40 crossbar system is now computer-controlled thanks to the new VicroControl software. Systems including up to 255 cameras are built. The more compact successor model ViCross II follows in 1992 with additional modules such as text overlay, cable length equalisers and image signal monitoring. When we reach the year 2000, the ViCross III enables the set-up of interrelated analogue systems with up to 4096 video inputs on 1024 video outputs. Banque de France becomes a customer of Geutebrück continues to use Geutebrück technology in its branches even today.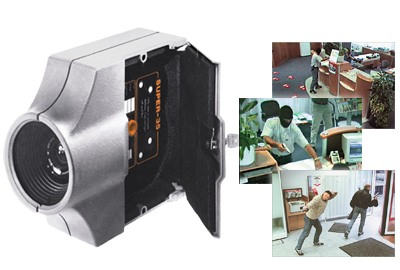 From horizontal to vertical
Having sold thousands of XY-3 camera, Thomas Geutebrück once again begins to think "outside of the box": Does a 35mm film absolutely have to be perforated to be wound? Can it only be used when horizontal? "No," Thomas Geutebrück finds — and improves the product. Without further ado, the XY-4 is turned upright and uses a non-perforated 35mm (colour) film that is made specially for Geutebrück. The film is wound on from top to bottom in a cassette using strong rubber rollers and is exposed horizontally. Each roll of film can now record 20% more photos! Over 50,000 of these cameras had been sold worldwide by 2005, and there are still thousands in use today, in 2020.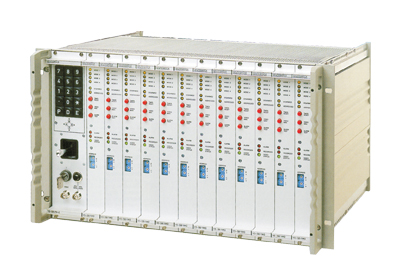 Geutebrück goes digital
Geutebrück makes a real evolutionary leap forwards. The TeleTect VS-30 video motion detector allows sensitive field chains, speed, direction of movement and object size — even taking into account the perspective distortions of moving objects — to be set as parameters. The VS-30 distinguishes precisely between global changes in the video image, for example changes caused by rain or snow and local events, like when a person enters the picture. The product is developed further in 1997: The VS-40 is a highly complex video motion detection system offering improved functionality.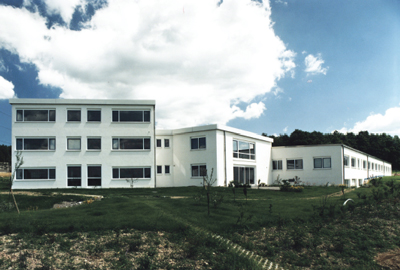 New address: Im Nassen 7-9, 53578 Windhagen
Orders flood in from around the world, and the Bad Honnef premises are now much too small to cope with the rising demand. A 10,000m² site is secured in the new industrial area of nearby Windhagen in 1990. The entire premises is decked out with Geutebrück monitoring technology — outdoor cameras with infrared lighting, indoor cameras, crossbars, sensors, control equipment and much more. The central control panel and monitoring wall in the demonstration room impresses visitors and customers. The company that began in a garage now looks like the international player it is.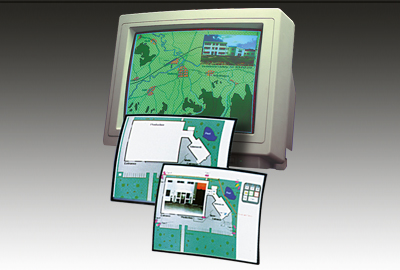 DICSY graphical user interface
Over the following years, video systems in 19-inch technology are constantly designed, planned, built, programmed and documented. The new graphical operating software DICSY enables larger systems to be operated using freely configurable site plans with integrated user graphics for cameras, monitors, fixed positions, alarm acknowledgements and much more. This new type of operation is implemented in many projects and is popular as minimal time is required for security personnel to get to grips with the system.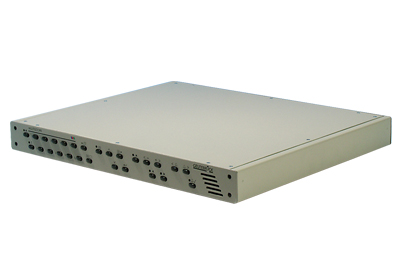 We proudly present: MulitiScope I
Geutebrück presents the first digital video recorder for the security market: MultiScope I. The MultiScope I can store more, higher-quality images in black and white or in colour. Up to 12 cameras can be connected. The largest, 9-gigabyte hard drives can hold approx. 450,000, high-resolution images. The unique graphical control and information system, DICSY, for Windows-based surveillance systems is also completed and launched on the market with great success.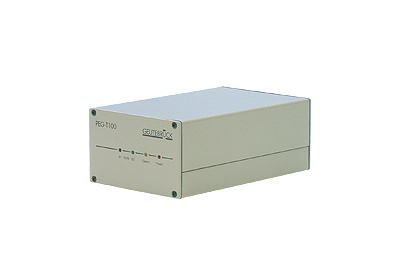 Video transmission via telephone lines
Video signals can now be sent via the telephone lines at high speeds and in exceptional quality thanks to the PEGASUS (PEG-T-100) image transmission system. This means that security guards can monitor several properties remotely via the existing telephone lines, among other applications. Geutebrück is certified in accordance with DIN ISO 9002 and the British Security Association Ltd. awards the MultiScope video disk recorder the IFSEC AWARD '94, singling it out as one of the most innovative new developments in security.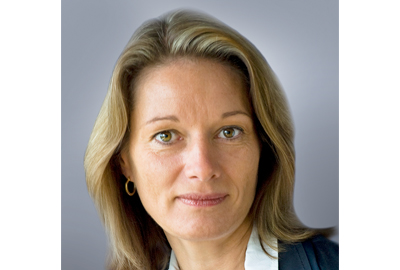 A father-daughter family company
Thomas Geutebrück appoints his daughter Katharina to the executive board and gradually steps back from the operational side of the business. Geutebrück makes another technological leap forward and launches the first network recorder, MultiScope II, on the market. It features client/server architecture and is based on the faster, secure TCP/IP communication protocol and Windows NT operating system. Numerous, completely new, ground-breaking functions enable the most complex of applications to be realised in security systems of all sizes. The industry is impressed. The MultiScope III follows in 2003, a digital video alarm management system.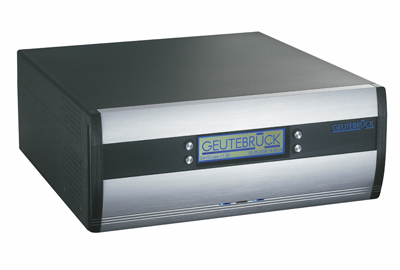 GeViScope — the platform of the future
Once again, Geutebrück is on a different technological level to everyone else. The digital video system platform GeViScope processes video images faster than ever before thanks to DSP (Digital Signal Processor) technology. GeViScope effortlessly records 16 camera channels and allows the channels to be streamed in real time simultaneously. The hardware is protected against failure, offers 16 audio channels in stereo quality and is compatible with the entire Geutebrück product range. The intelligent software is based on all functions from the MultiScope series and offers lots of new functions besides, such as video analysis, privacy zones, audio detection and more.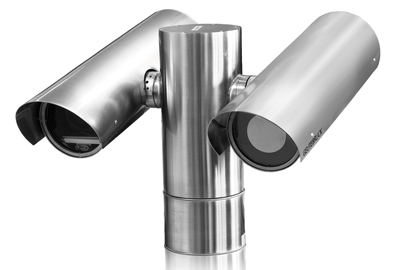 The Argus enters the market
The weatherproof, high-speed pan/tilt system made from V4A is extremely corrosion-resistant and is ideal for use in harsh environments, such as maritime areas, tunnels, industrial sites etc. With a maximum pan/tilt speed of 200 degrees per second and repeat position accuracy of less than 0.01 degree, it is one of the fastest and most precise systems on the market.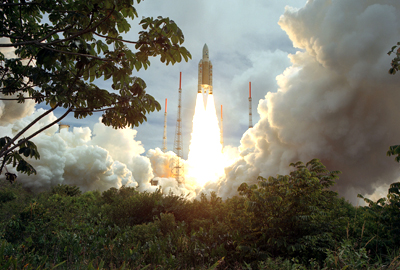 3000 cameras secure spaceport
Guiana Space Centre (CSG) in Kourou in French Guiana is also referred to as the European spaceport. The Ariane launch vehicles started their journey here — designed, developed, produced and used by numerous partners from 12 European countries. Geutebrück is one of the parties responsible for ensuring the safety and security of the site and the building complexes.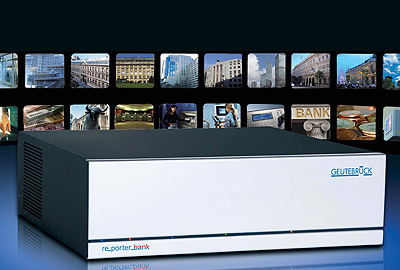 GeViScope's little brother
The huge success of the GeViScope gave rise to the idea of producing smaller, specialised systems. The re_porter is sold around the world in a number of versions with 4, 8, 12 or 16 analogue camera channels and preconfigured software for use specifically in banks or as an alarm system with integrated video analysis. An additional "Econ" version is even preconfigured for dispatch within 24 hours.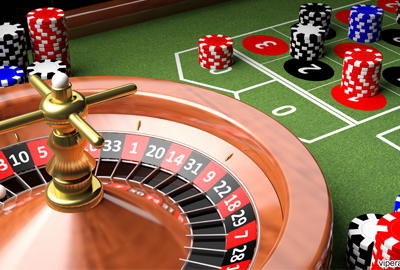 Hustlers don't stand a chance
Geutebrück installs the first failure-free (redundant) system with virtual servers at the Grand Casino Baden. Some 250 IP cameras, including three dozen 1.3-megapixel cameras, are used largely for the continuous monitoring of table games. 320-terabyte hard discs are used to deliver the recording rate of 25 images per seconds and storage capacity of at least 28 days. The MPEG4CCTV compression method optimised by Geutebrück and the virtualisation of the servers allows users to save a significant amount of space, energy and money.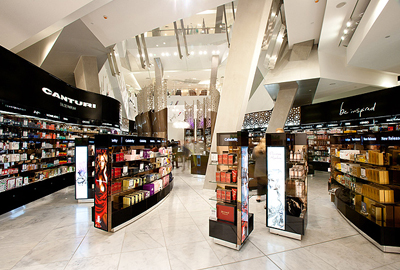 6000 cameras monitor Australia's department stores
To protect against theft, Myer department stores in Australia equipped 68 stores with Geutebrück technology, including some 6000 cameras. The loss prevention benefits of this technology are huge, as not only do the cameras capture any cases of theft, but they can also be used to identify abnormalities, such as the rearrangement of products. Any claims made against the department store, for example if a customer has a fall, can be cleared up using the stored footage. Geutebrück also celebrates four decades of experience and success in the same year.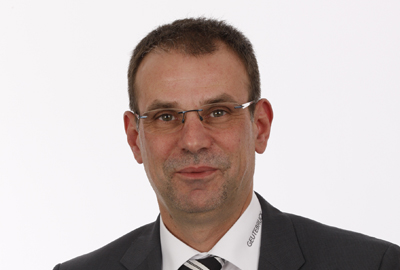 Christoph Hoffmann becomes managing director
Christoph Hoffmann joins the executive leadership team. He started off managing the training department at Geutebrück before switching to product management and then eventually heading up the company's international sales operations. The passionate amateur racing driver is actively involved in voluntary work and is responsible for the company's social commitment in the region.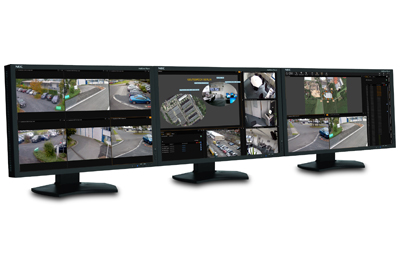 Everything is safely under control with G-SIM
The G-SIM security information management system allows the cross-system management of information, be it in the form of images, graphical site plans, status information, process date, lists, work instructions or operator notifications. With interfaces with the Geutebrück video management system and the entire security infrastructure, even with process control systems, as well as facility management, G-SIM has become an individually configurable user interface for video security systems of all sizes.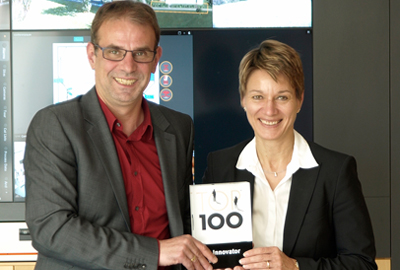 Recognition as a top innovator
The "Top 100" award recognises innovation, team spirit and a thirst for knowledge. On 27 June 2014, TV science journalist Ranga Yogeshwar gives this award to Geutebrück GmbH, which managing directors Katharina Geutebrück and Christoph Hoffmann accept on behalf of the company.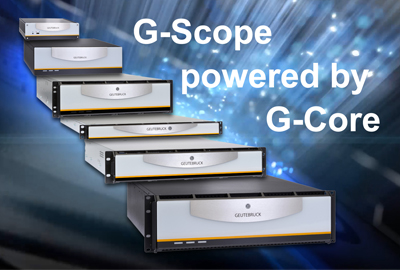 The G-Scope family
The new generation of video management solutions once again raises the bar. It offers a much broader range of basic functions. What used to be additional software is now "all inclusive." What used to come from different generations now comes from the same mould. GPU acceleration is used for the first time, enabling images to be processed three times faster, as well as delivering smooth image reproduction. The stand-alone video database with dual database architecture enables image data to be accessed faster than ever before. The new parameterisation and operating concept also impresses both beginners and experts alike.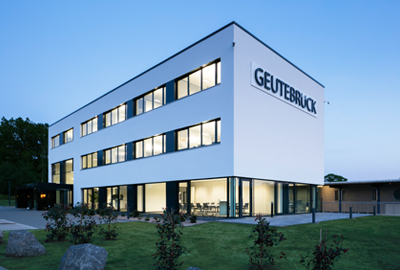 The new company headquarters
Geutebrück expands again. The new company headquarters offers 2100 m2 across 3 entire floors and 9500 m3 of converted space. As well as state-of-the-art workspaces, the ground floor in the building is home to the Geutebrück Experience Center, where visitors can explore the entire range of Geutebrück solutions. To mark the opening of the centre, the doors were opened to the public, giving more than 1500 curious neighbours, employee family members, journalists and well-known people the chance to be wowed by the modern building and innovative technology.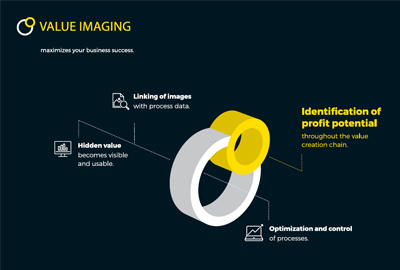 Software designed to optimise processes
Geutebrück can do more than "just" security. The solutions are also ideal for maintaining an overview of value chains, particularly where the movement of goods is concerned. The systems link camera images with process data, for example from the ERP system. A lorry's arrival at the entrance, allocation to a free parking space or a loading gate, the parcel distribution process — Geutebrück identifies misloadings, damage and technical problems while keeping an eye on security at the site.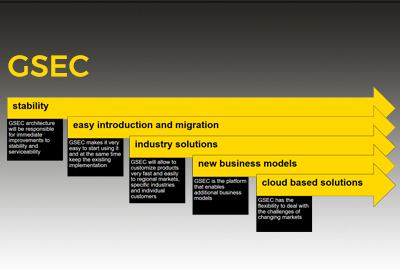 New service offers — a strategic platform
As a solution provider, Geutebrück expands its range of services with the addition of services such as patch management, performance tests and certification, extended warranty and maintenance contracts. Development also continues apace, with efforts under way to develop a new strategic software platform. The aim is to convert the existing monolithic structure of the G-GIM and G-Core software packages into a modular, flexible platform with microservice architecture and then develop the platform further.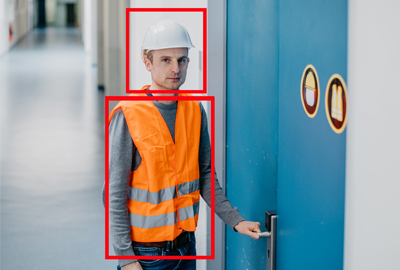 A new strategic product platform
The development of the new strategic software platform is progressing and the initial, highly interesting results once again set new benchmarks — this time, in the identification of objects in video images using artificial intelligence. The first project undertaken improves safety at work by detecting whether a person is wearing the required PPE (personal protective equipment) correctly before opening the door. The solution can be used to control access to areas where special protective clothing is required, e.g. in industry, in laboratories or in clean rooms, for example to reduce accidents at work.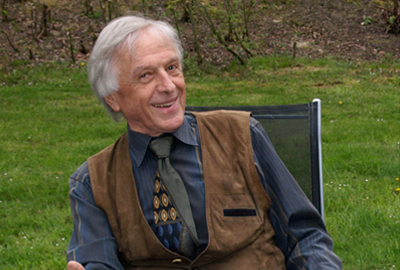 November 25, 2019
It is with a heavy heart that we have to say goodbye to our company founder Thomas Geutebrück, who passes away on 25 November 2019 at the age of 84. His family and employees grieve for him — and an entire industry pays its respects.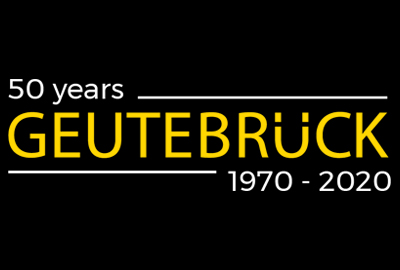 Geutebrück turns 50!
"We would like to thank our customers*, particularly those who have been with us, and indeed grown with us, for many years. We would also like to thank our employees and partners, whose determination and commitment have helped Geutebrück to succeed in an industry that is dominated by just a small number of players. We are proud that highly discerning customers from around the world place their trust in an independent family company from Germany." Katharina Geutebrück and Christoph Hoffmann
When it comes to networking, we're almost as good as our video security software. We're members of various organisations in which we share our knowledge, find out about the latest technological and digital trends, develop new ideas to meet specific customer and user requirements and support fellow members as experts in video management system solutions, drawing on our 50 years of experience in the industry.
When it comes to networking, we're almost as good as our video security software. We're members of various organisations in which we share our knowledge, find out about the latest technological and digital trends, develop new ideas to meet specific customer and user requirements and support fellow members as experts in video management system solutions, drawing on our 50 years of experience in the industry.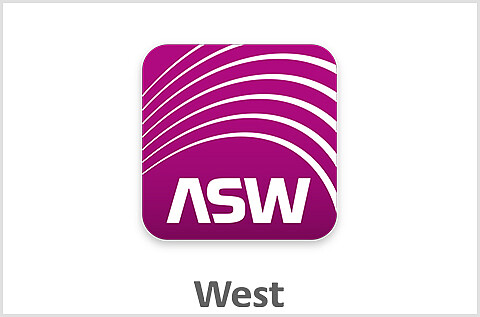 ASW – Allianz für Sicherheit in der Wirtschaft e.V.
The Allianz für Sicherheit in der Wirtschaft e.V. (Alliance for Security in Business) represents the security interests of German businesses at a national and European level, in politics, the media and central security authorities. The ASW Federal Association establishes long-term partnerships with private companies, security policy decision-makers and authorities and various universities and research institutions. It is supported by the local German security associations and various industry-specific federal associations and passive members.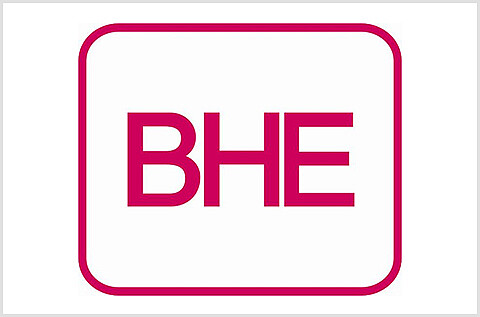 BHE Bundesverband Sicherheitstechnik e.V.
The BHE is a communication and information platform for anyone involved in security. It promotes discussion and exchange between member companies and in particular with users, security officers and other persons and institutions with security responsibilities.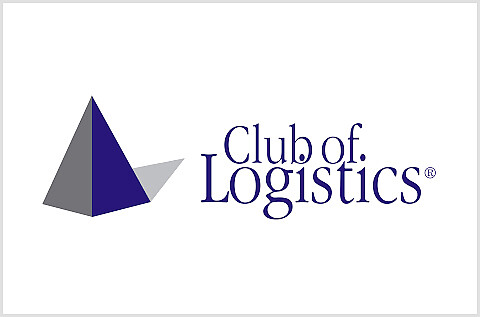 Club of Logistics
Founded in 2003, the Club of Logistics campaigns for the logistics industry to be recognised as one of the driving forces behind Europe's economic growth. It does so in a number of ways, including through its twice-yearly conferences, which provide a platform for discussion with representatives from business, politics and wider society, as well as by supporting initiatives, conducting surveys and, of course, through the personal engagement of its board and members.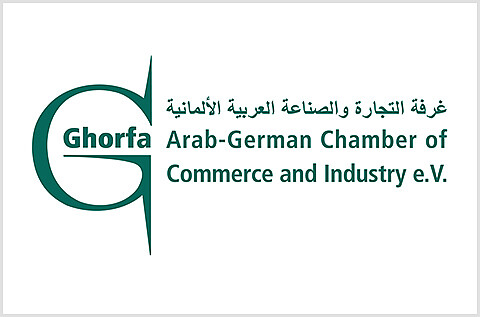 Ghorfa – Arab-German Chamber of Commerce and Industry
Ghorfa works in pursuit of a number of ideals. It promotes cooperation between the Arab countries and Germany in the areas of trade, industry, finance and investment, and aims to improve understanding between the nations. By hosting high-calibre events, delegation trips and intercultural seminars, and publishing informative reports and news from the Arab world and Germany, the organisation lays the foundations for successful Arab-German business.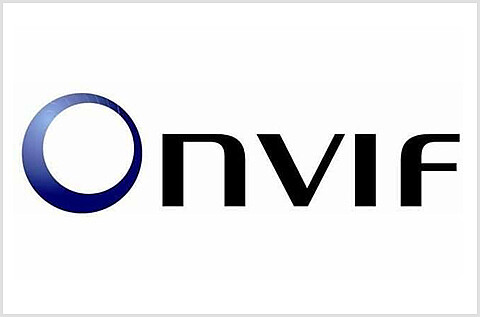 ONVIF
The ONVIF works to provide and promote standardised interfaces for effective compatibility between IP-based security products.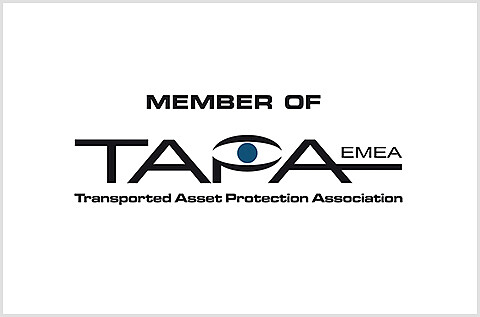 TAPA – Transported Asset Protection Association
TAPA's objective is to minimise freight losses in the supply chain. The organisation achieves this by developing and applying global security standards, recognised industry practices, technology, education, benchmarking, working with regulators and proactively identifying criminal threats to supply chain security.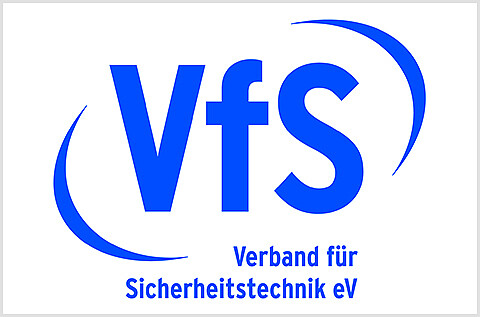 VfS – Verband für Sicherheitstechnik e.V.
The objective of this association is to optimise technical and organisational measures designed to improve security in highly sensitive areas with diverse user groups.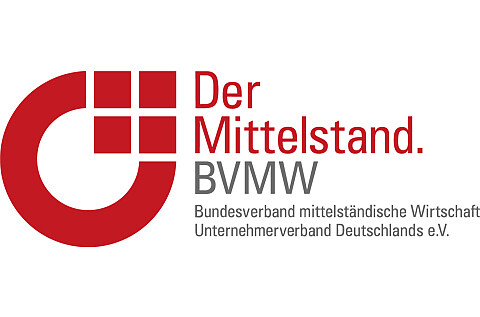 BVMW
The German Association for Small and Medium-sized Businesses is a partner for all medium-sized companies in Germany, representing the interests of its three million German members across a wide range of industries. The association is active in politics on both a regional and national level.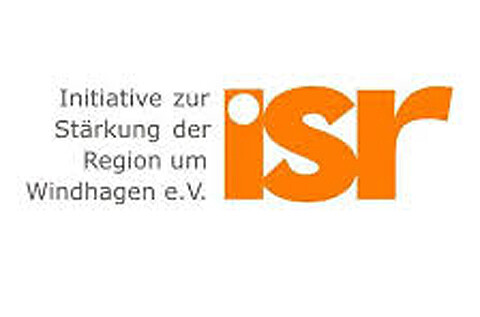 ISR Windhagen
The aim of this association is to profile and promote the region of Windhagen, positioning it as a business location and facilitating networking between companies located in the area.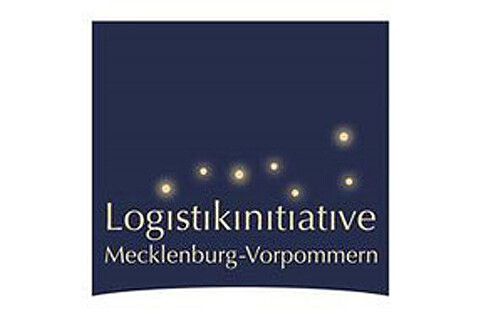 Logistik Initiative Mecklenburg Vorpommern
In order to better represent the strengths and interests of Mecklenburg-Vorpommern as a logistics hub, politicians, the private sector, parliament, associations and the scientific sector joined forces to found the Mecklenburg-Vorpommern logistics initiative in 2008, with the aim of driving progress in the logistics sector in the state.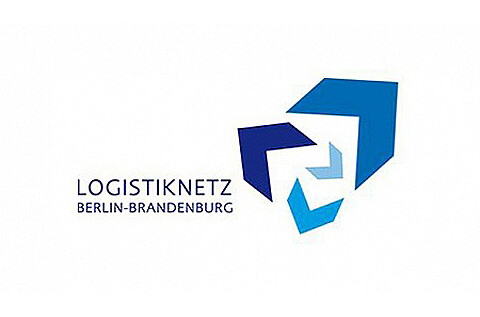 Logistiknetz Berlin Brandenburg
The Berlin-Brandenburg logistics network was founded to boost the capital region as a logistics and business hub. It supports companies active in the production, trade and services sectors by providing assistance with all topics surrounding infrastructure, logistics solutions, business models, process consulting and subsidy opportunities.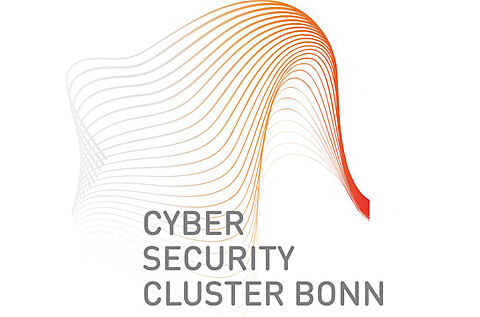 Cyber Security Cluster Bonn
The Cyber Security Cluster Bonn is an innovative IT security cluster that brings together the expertise of the private sector, government and research under a single, effective umbrella organisation. The cluster was founded in October 2018 in Bonn.
Delivering the highest safety and quality to our customers is our identity and our mission. All our departments, working processes and materials are permanently monitored by the strict controls of our "Quality Management" department. This guarantees that all Geutebrück users get the highest quality products and services, with full compliance with all applicable laws and production standards.
Delivering the highest safety and quality to our customers is our identity and our mission. All our departments, working processes and materials are permanently monitored by the strict controls of our "Quality Management" department. This guarantees that all Geutebrück users get the highest quality products and services, with full compliance with all applicable laws and production standards.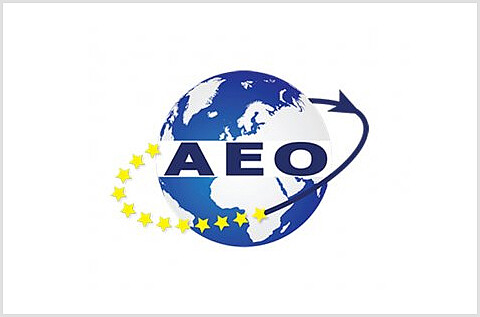 AEO: "Authorised Economic Operator"
The AEO-F certificate is issued by the customs authority in recognition of the fact that Geutebrück has demonstrated itself to be a highly reliable and trustworthy participant in a secure supply chain in global trading.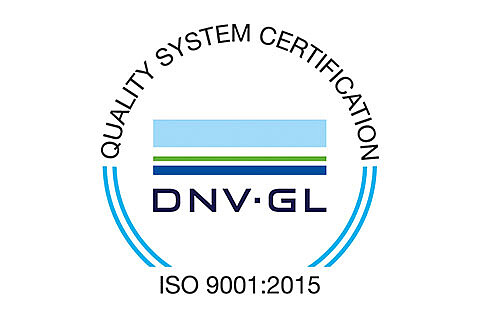 EN ISO 9001: 2015 – certificates for Windhagen site
The ISO certificate is issued by an accredited certification body in recognition of the fact that Geutebrück has introduced and upholds a quality management system that complies with the 2015 version of the ISO 9001 standard.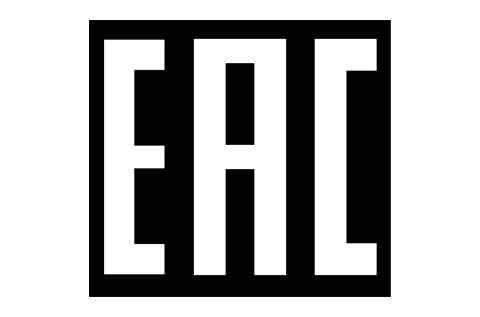 Gost-R or EAC
The EAC certificate (previously known as Gost-R) confirms that the products conform to the applicable regulations for the Eurasian Economic Community (like CE within the EU). The EAC marking is required for free trade in the Eurasian Economic Community.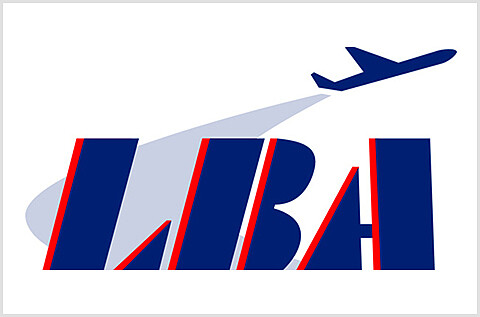 Recognised sender
This certificate, issued by the German national civil aviation authority, confirms that Geutebrück has achieved recognised sender status.
Based on the security measures implemented, goods that have been packed and dispatched by Geutebrück can be loaded onto the aircraft without further security checks, as long as the goods have been transported by a company that has achieved "Approved contractor" status with the same authority.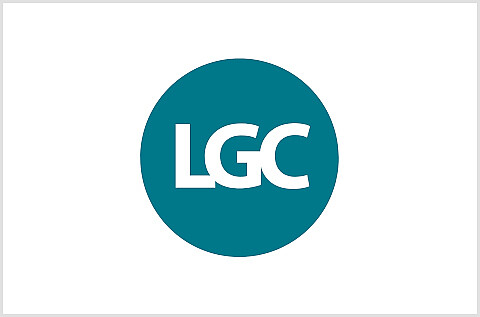 LGC certificate G-Scope/3000 and G-Core
The LGC certificate confirms the authenticity of images from Geutebrück systems. This certificate makes it impossible for any manipulation of the images to go unnoticed, which is critical for police investigations.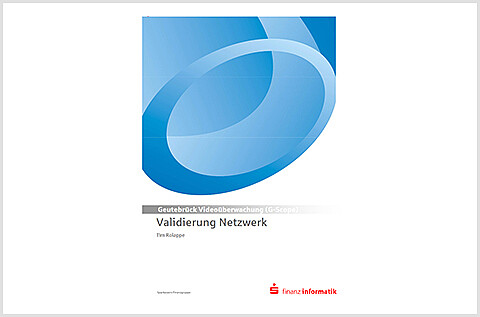 Savings bank certification: Ready for SYS-Watch – Geutebrück video monitoring systems
The "Ready for SYS-Watch" certification was issued by Finanz Informatik to confirm that Geutebrück software is suitable for integration with savings bank systems.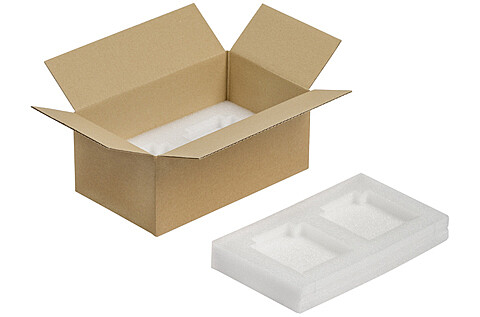 UPS drop test report
The drop test report published by UPS confirms that specific items of packaging are appropriate for the safe transport of goods (in this case, G-Scope/3000+).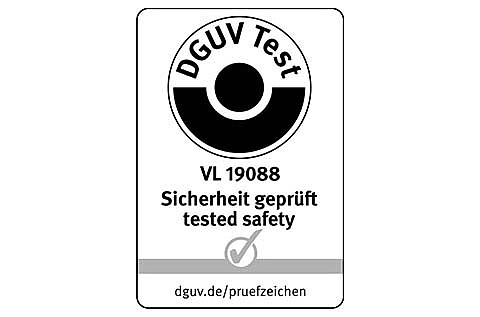 DGUV certification for G-Core and G-ST device series
The DGUV tests the suitability of video surveillance systems for use in credit institutions, casinos and similar areas. The test is based on the requirements for digital video recording systems and video surveillance software in accordance with the regulations of the UVV-Kassen.