Our video management software thinks with you – and thinks ahead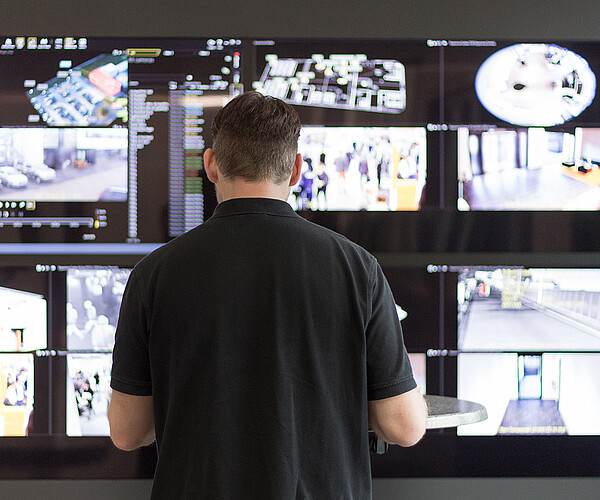 Integrate all your geographically distributed video management systems into one convenient, manageable overall system - intuitive to use, centralized and decentralized.
Limitless video stream control for live and stored images.
Efficient alarm management with all necessary information available system-wide.
Interactive site maps and geo-referenced maps enable easy navigation and precise position displays in complex installations.
In-system messaging capabilities facilitate task assignment and improve communication between operator stations.
Optional data synchronization between G-SIM installations in different locations.
Powerful, system-wide process data search.
Intuitive, networked operator stations.
Bookmark-driven web browsers in viewers.
End-to-end deep integration of Geutebrück AI solutions with appropriately usable search criteria.
Integrated video wall solutions.
All actions performed remain traceable.
Consistent data protection through user-related rights management.
Cost-effective commissioning through intelligent configuration support and immediate plausibility check.
Convenient administrator functions for simultaneous parameterization of several individual systems by multiple admins with integrated setup validation and mutual notification area.
Control of all third-party systems connected in G-Core systems.
Increased security and flexibility with the ability to use your own certificates for SSL encryption.
Intelligent, highly stable redundancy concepts to protect against system failures.
Some of the listed functions are optionally bookable or require the G-SIM X release.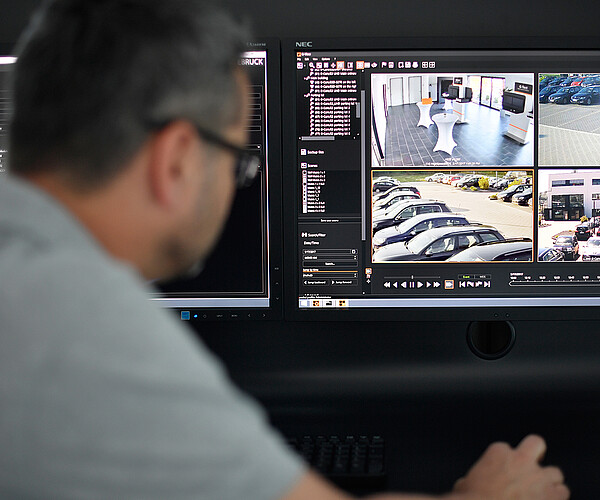 Create a redundant and secure video content analysis system with the help of our video management system.
Intelligent redundancy concepts protect you against the fallout from system failures
Comprehensive solutions for data protection (e.g. privacy masking, watermarks and many more)
Court-enforceable and unforgeable Geutebrück format (GBF)
High levels of data security across the network
User-friendly operating concept
Fluid video display
Synchronised display of multiple camera channels

Identify objects with artificial intelligence

Perimeter protection with person detection

Detect and check number plates

Recognize masks and protective clothing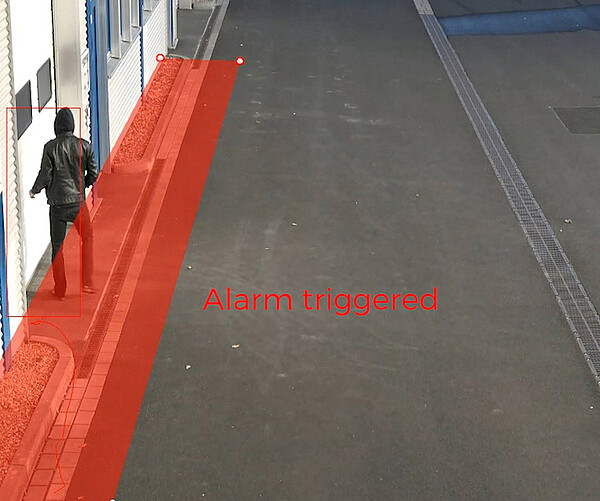 Identify what's important in your images using tailored artificial intelligence with the help of our intelligent video analysis software.

Recognise and count objects using artificial intelligence
Reliable perimeter protection day and night
Evaluation based on size, direction and speed
Number plate recognition for vehicle management
Cross-site facial recognition
Redundant and scalable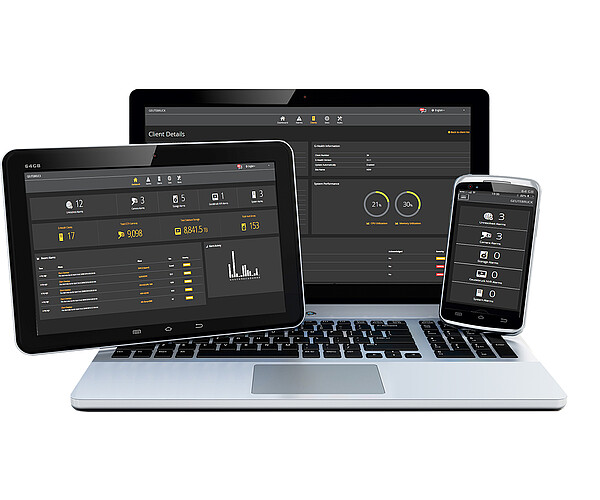 Identify system errors before they occur and only replace components that are actually defective with our video analytics software.
Identify hardware errors.
Reports on components that are not fully functional.
Notification via email or web interface.
Installation and integration in new and existing systems with up to 1000 recorders or servers.
Web interface with analysis and overview functions
Status displays for system components.
Simple configuration of health alarms, rules, clients and priorities.