Video surveillance system maintenance. Personal. Competent. Available.


Available around the clock

Global technician network
Services tailored to your needs
Service levels
Service levels are the different versions of the Geutebrück service contract that you can choose from when you opt for one of our video solutions. Each of the options provides a different level of surveillance system customer service, enabling you to decide exactly how much support you require for your system, equipment or project.
The three-level structure includes telephone support only, defined response times and remote support, and full video surveillance system maintenance service, including an annual review of your entire video system.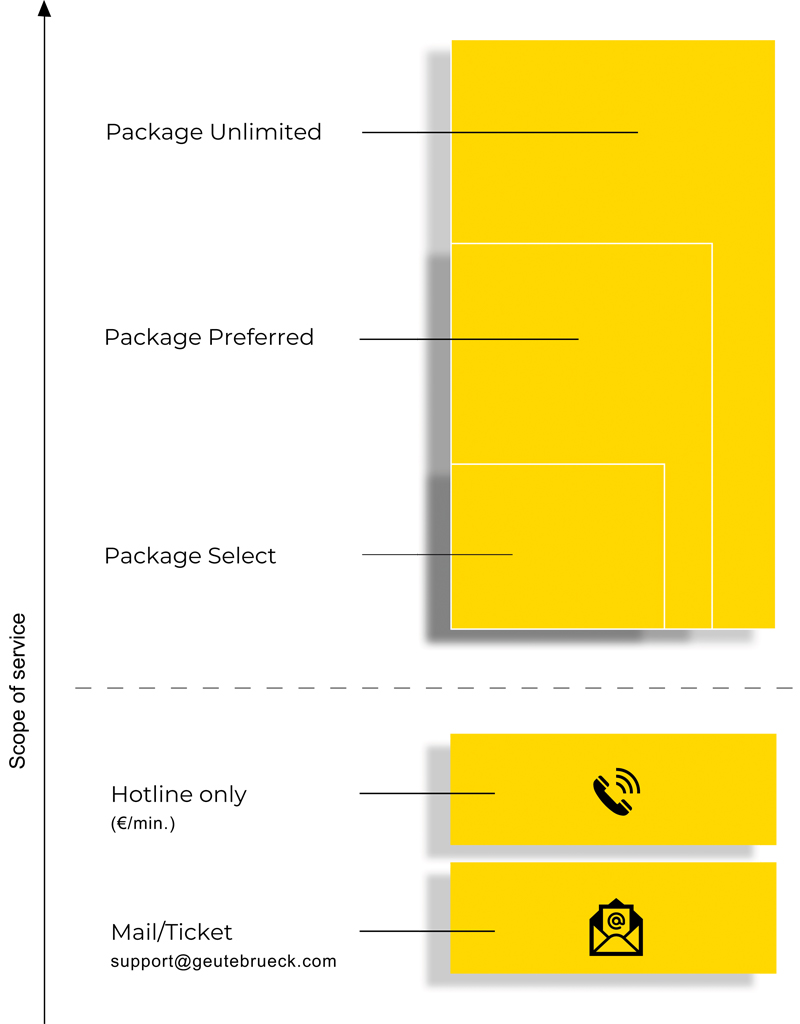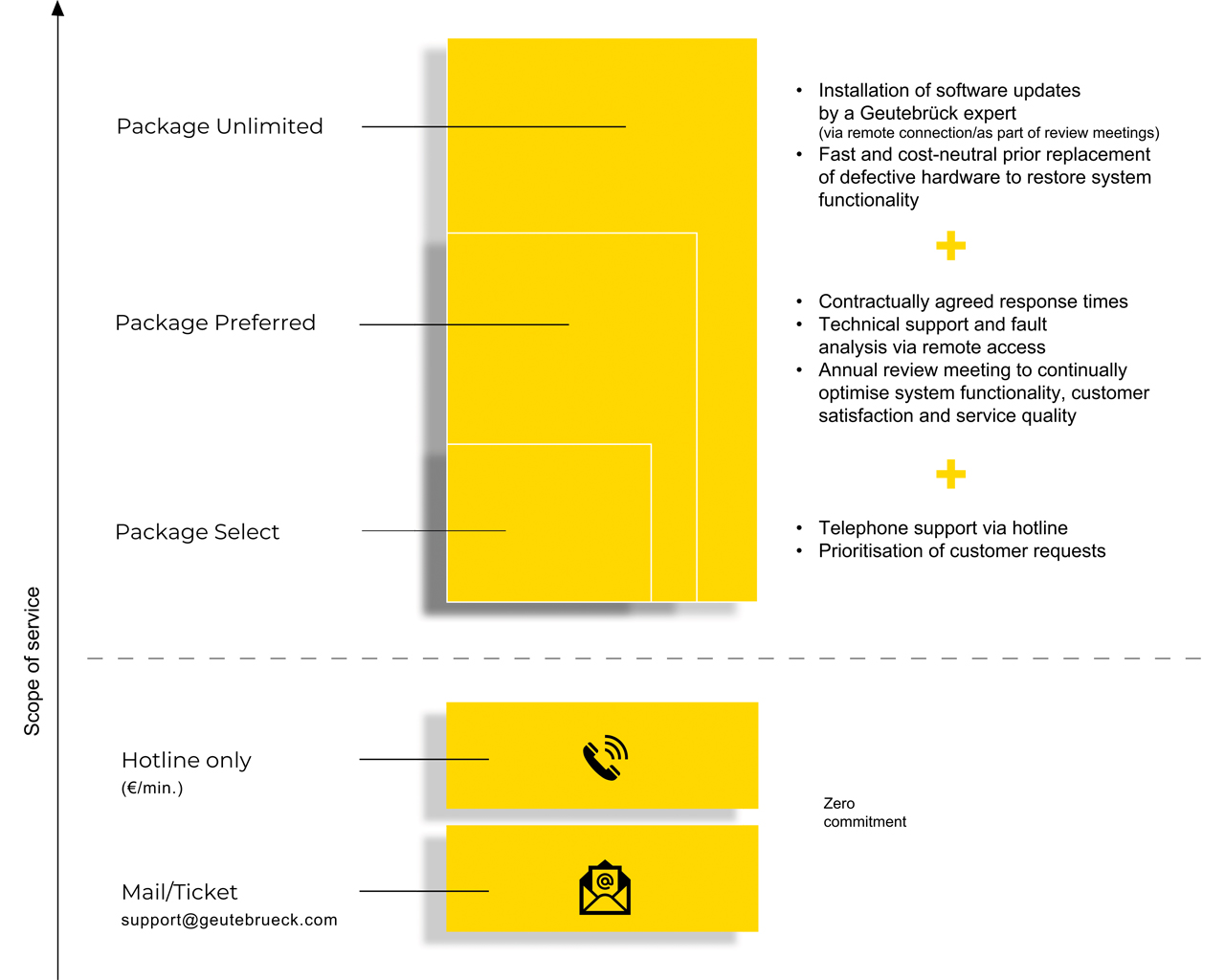 How do I benefit from a service contract?
A service contract means that you have a direct, personal contact who is available to assist you via telephone, remote access or at your premises.
Why do you have different service levels (contracts)?
Not all of our customers need or want access to the entire range of services we provide. In order to offer you the most suitable services for your system/equipment, Geutebrück provides different levels of surveillance system customer service. If you aren't sure which model is right for you, we will be happy to provide further advice.
Can I change levels if I need to?
The minimum term for a service level is one year. You can switch to a higher level easily at any time. Just let us know!
Does a lower level mean a lower quality of service?
Not at all! Geutebrück guarantees to provide consistently high-quality service, regardless of the scope of your contract.
How and when can I contact Geutebrück?
You can contact our service team easily and conveniently using our central service email address. Your enquiry will be added to our industry-standard ticket system for processing. If you call our hotline, we guarantee that you will be put through to one of our experts. We don't use external call centres; instead, our team of in-house experts provides professional and personalised advice.
Is there a Geutebrück branch near me?
We have an extensive network of partners and subsidiaries, enabling us to offer national technician coverage not only in Germany, but also abroad – with our own service technicians ensuring that our high standards of quality are consistently achieved.
Does the service also include maintenance?
Regular video surveillance system maintenance helps to prevent failures due to faults or wear and extends the functional life of your system. All maintenance services are tailored to customer and system requirements, and are carried out at pre-defined intervals by trained and certified Geutebrück experts.
What other services does Geutebrück offer?
We will be happy to meet with you at your convenience to discuss which of our services best fits your system. We can also visit your site to check all of the relevant parameters.