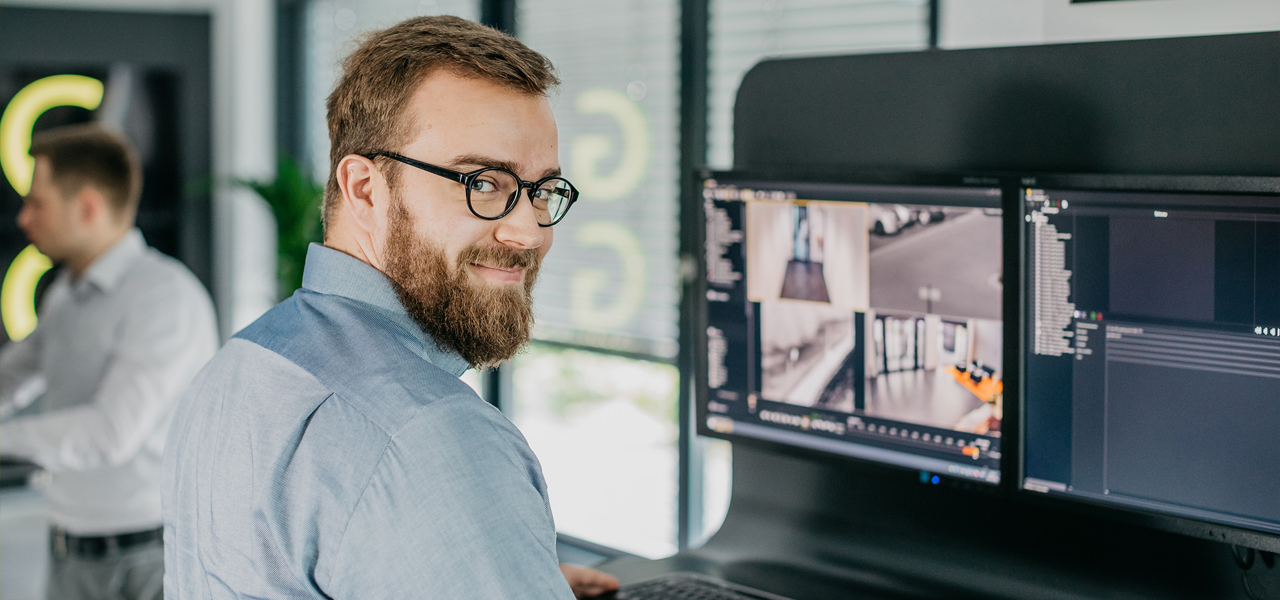 At Geutebrück, we strive to innovate every day, and work together to create added value for our customers – boosting their security and efficiency.
Our complete offering of image-based software systems has been successful all over the world. Whether it's our software, hardware or our service, our goal is to protect people and to protect value. To achieve this vision, we rely on the ideas contributed by our employees – so we offer an inspiring work environment that facilitates success at every stage in your career. We believe that actions speak louder than words.
We apply agile processes, and we value short communication chains, flat hierarchies and healthy growth. And this has been true ever since our company was founded in a garage fifty years ago. If we weren't on your radar before, now's the time to take a closer look. Find out what you could do with us. It's worth it.
Unfortunately, this job ad is not longer available.
Job title
Location
Experience
Type
Österreich
Professionally experienced
Permanent employment
Bonn, Germany
Professionally experienced
Permanent employment
Bonn, Germany
Professionally experienced
Permanent employment
78230 Le Pecq, France
Professionally experienced
Permanent employment
Bonn, Germany
Professionally experienced
Permanent employment
Bonn, Germany
Trainee
Educaction, study
Bonn, Germany
Trainee
Educaction, study
Bonn, Germany
Professionally experienced
Permanent employment
Your benefits with us
Being part of Geutebrück brings many advantages.
Let yourself be inspired and maybe you will soon benefit from it yourself