Geutebruck UK are a leading supplier of digital security solutions, our systems are installed in some of the most secure and prestigious sites across the United Kingdom. We believe that security is a serious issue and we appreciate that no two customers are the same. Geutebruck UK are a company offering tailored solutions to meet your needs; using an innovative product range that combines power with flexibility. Cooperation, confidence in our systems and commitment to our customers are the core values which ensure that Geutebruck UK remains a leader in its field.

A solution that suits you perfectly.

A solution from a single source.

A solution that remains open and flexible.

A solution that will amaze you!
Our core values are what drive us forward, Geutebruck UK's values ensure that our customer's requirements are met, generating confidence in our solutions and ensuring long term mutually beneficial customer relationships. "The customers perception is your reality" – Kate Zabriskie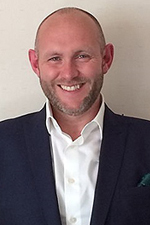 Darren Cunliffe, Sales Director
Geutebrück UK
01494 510 999
info@geutebruck.co.uk