Aktuelles
A contradiction no more Video security and personal privacy
December 16, 2018
Video security is a standard feature in many areas: In correctional systems, shops, gas stations or in financial institutions. Innovative solutions also make video security an interesting application for social services and settings, such as hospitals, nursing homes or schools.
A key issue is common to all these situations: privacy and data protection. This includes safeguarding privacy, protecting identities, privacy rights and personal image rights. Security is important, but not at the cost of data protection and privacy.

How do we protect the privacy of the persons in the images, be they employees, customers, patients or students? How do we guarantee that these images do not fall into the wrong hands?

Critics often miss the point, however. Video surveillance is frequently unjustly disparaged. For us, the combination of video security with robust data protection is no contradiction. Our technology makes this possible.
No chance of access "from outside"
Data protection begins with the collection of data, i.e. at the camera. The images recorded start their data trip here, a trip for which we will take many security precautions. We offer optional encrypted connections and work with tamper-proof formats. From the camera to the server to the user. From image capture, to storage, to use. The video database is based on our own development and is therefore particularly tamperproof. The authenticity of your video data is assured in any court of law. This is one of the reasons why exporting video can be encrypted and password-protected.
Protection of privacy
In workplace situations, on the road or wherever the identity of persons must be protected, our privacy function comes into play: By masking static image areas or pixelating moving objects, personal rights can be safeguarded. This makes it possible to keep your concentration on what matters while at the same time protecting the privacy of your employees, patients or third-parties such as people walking by.

And in case it does become relevant later, certain areas of the image can be made visible: But only if you are authorized as a user! Depending on the rules, access can be restricted using two-person passwords.
The level of protection can be customized throughout the entire process. Three areas are particularly relevant.
Access rights management – who is allowed to do what, where and when?
To have everything in view to ensure object protection, without violating rights. It's a bit like fitting a square peg into a round hole. We accomplish this goal using "fine tuning" of rights:
- At the camera level
- Workstation-dependent
- Separately for live and stored images
- For stored images with adjustable time horizon
- For the control of movable cameras with priorities according to alarm or user level
- With two-person passwords (e.g., worker representative and plant security, only with reasonable suspicion)
To ensure that access rights can be effectively managed, user rights are administered centrally, and the specifications are automatically transmitted to all devices in the system. Integration with Windows domain management makes work even easier by assigning rights via user groups and "single-sign-on".
Image export – who secures what, when and where?
When images are exported, it usually means something has happened. The image material is required as proof, rights and obligations may change. On the other hand, exported images in a standard format are particularly vulnerable as they can be "posted" online easily. To prevent this from happening, you can prevent the export of images as a general rule and only allow it when needed. You can restrict storage operations to fixed network drives and deactivate export to local storage media. But that's not enough:

The benefits
- Our own image export format, including a viewer, has been specially designed. It can prevent tampering.
- The image material is optionally encrypted and password-protected.
- Areas that are not relevant as evidence can be blacked out using the single image export.
- Additional comments can explain the relevant image areas. They can be saved in a separate comment field during the export.
The Audit Trail: who did what, when and where?
Imagine, highly sensitive images land on YouTube and are exposed to the entire world. The question now arises, who is responsible? The Audit Trail logs all actions, tamper-proof, in the system and generates reports. You are thus able to find the source of the leak or prove your own innocence. This means, for example, that you can receive comprehensive answers to the following questions: When and where, who …
The benefits
... logged on at which workstation?
... attempted to perform an action for which they do not have authorization?
... used a live camera, and for how long?
... viewed which stored images?
... controlled which movable cameras?
... exported which images and to where?
... changed which settings (e.g. user rights, system time)?
... processed which alarm?

It also means that at any time you can analyze which messages the system generated, whether fault or alarm. A good basis for process optimization.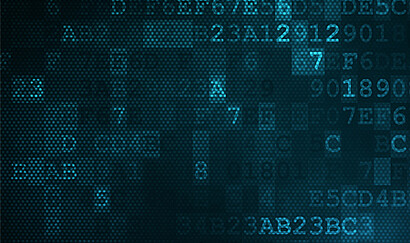 Back