Aktuelles
Number plate detection and access control
November 04, 2018
Strict entrance and exit control are a necessity in prisons. You can optimize this process and reduce your staff's workload using our automatic number plate recognition system. Because the special camera, analysis software and lighting work together in perfect harmony, you are able to reliably detect vehicle number plates. With the Vehicle Access Manager, you can define in advance when a vehicle is expected or allowed to leave. Barriers and gates are then controlled automatically. An unauthorized attempt to enter or exit instantly generates an alarm in the control room.
The advantages at a glance
Complete control: Vehicle movements are recorded and documented using number plates and vehicle data.
Efficient access control: entral processing of access permissions makes an efficient process possible.
Verifiable processes: All entrances and exits and length of stays are clearly presented in clear reports.
We also offer the following industries and solutions for you
Industry selection
Financial institutions
Supply Chain Security
Site Security
Industry and SMEs
Additional solution components
Außenhautabsicherung
Zellenbeobachtung
Informations- und Alarmmanagement
Dokumentierte Sicherheit am Eingang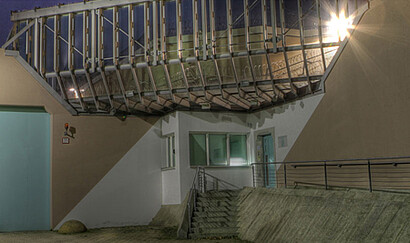 Back