News
Secure Parking - Measure against cargo theft
August 06, 2019
Cargo theft is a serious issue: According to TAPA (Transported Asset Protection Association), the number of thefts in the EMEA region in 2016 increased by 72.3 percent compared to 2015.
Here are the key facts from TAPA:
2016: 2,611 reported thefts of transported goods/ 2015: 1,515 cases
Number of unreported cases probably a lot higher
Average damages 2016: 68,359 euros
Total value of stolen goods in the EMEA region 27.3 billion euros
3.4% of cases with violence or threat of violence
40.7 percent of the cases of truck theft in unguarded parking areas.
Food and drinks were the most popular pickings (10.6% of cases)
Since, according to TAPA, almost half of all thefts were carried out in unguarded parking areas, we would like to give you an overview of the subject of secure parking: What does it mean? What are the criteria? How do you find secure parking areas?
VEDA – PREMIUM Parking Areas
The Association of German Truck Stops (VEDA, www.autohof.de) is an advocate for security via deterrence and education. The focus here is on systematic monitoring, access control of parking areas and more comfort for the drivers. Every truck stop can join in and be certified in compliance with the VEDA criteria as a so-called PREMIUM parking area on the highway. Further details and a map with VEDA-certified PREMIUM parking areas can be found here: www.truck-parking.com
DKV Euro Service - Guarded parking areas
The DKV Euro Service offers various cashless en-route services in the European transport industry (https://www.dkv-euroservice.com/gb/). They also provide a list of guarded parking areas in Europe. According to the DKV, these guarded parking areas are characterized by barriers at the entrance and exit, a fenced-in area, video surveillance and inspections by staff. You can download the DKV list of guarded truck parking areas here: https://www.dkv-euroservice.com/gb/media/content/documents_1/benefits/value_added_services_9/vehicle_services_9/bewachte_parkplaetze_dkv_card_und_dkv_box_en.pdf
ESPORG – Certified parking areas
ESPORG (European Secure Parking Organization) is an association of European parking operators who, together with DEKRA, have developed a certification procedure for secure parking in accordance with EU standards. You can find information about ESPORG as well as a map with the locations of certified parking areas here: http://www.esporg.eu/. Further information on the auditing of safety standards on international truck parking areas in accordance with the ESPORG standard can be found here. (https://www.dekra-assurance-services.com/fileadmin/user_upload/Referenzen/PDF_english/079-0115_DASS_Referenz_ESPORG_EN_151015_V1.pdf)
Back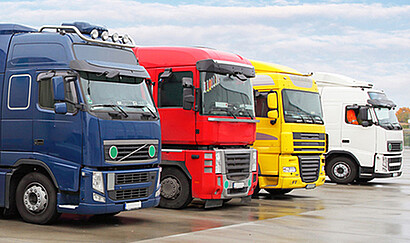 .